Bicycle Voltes V Origins
© 1977 Toei Company Ltd. Licensed by Telesuccess Productions, Inc. for the Philippines. Produced by RunIt Decks®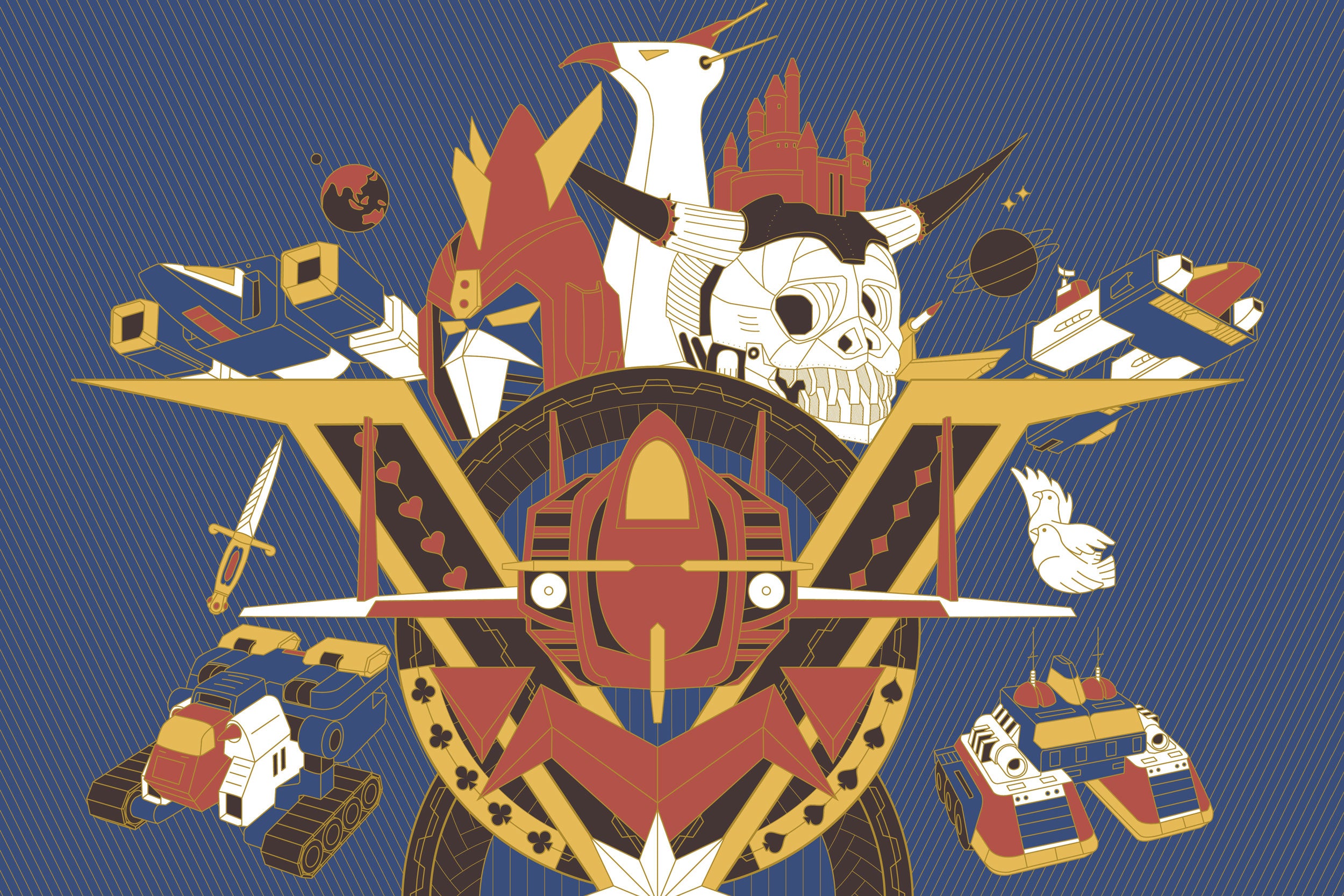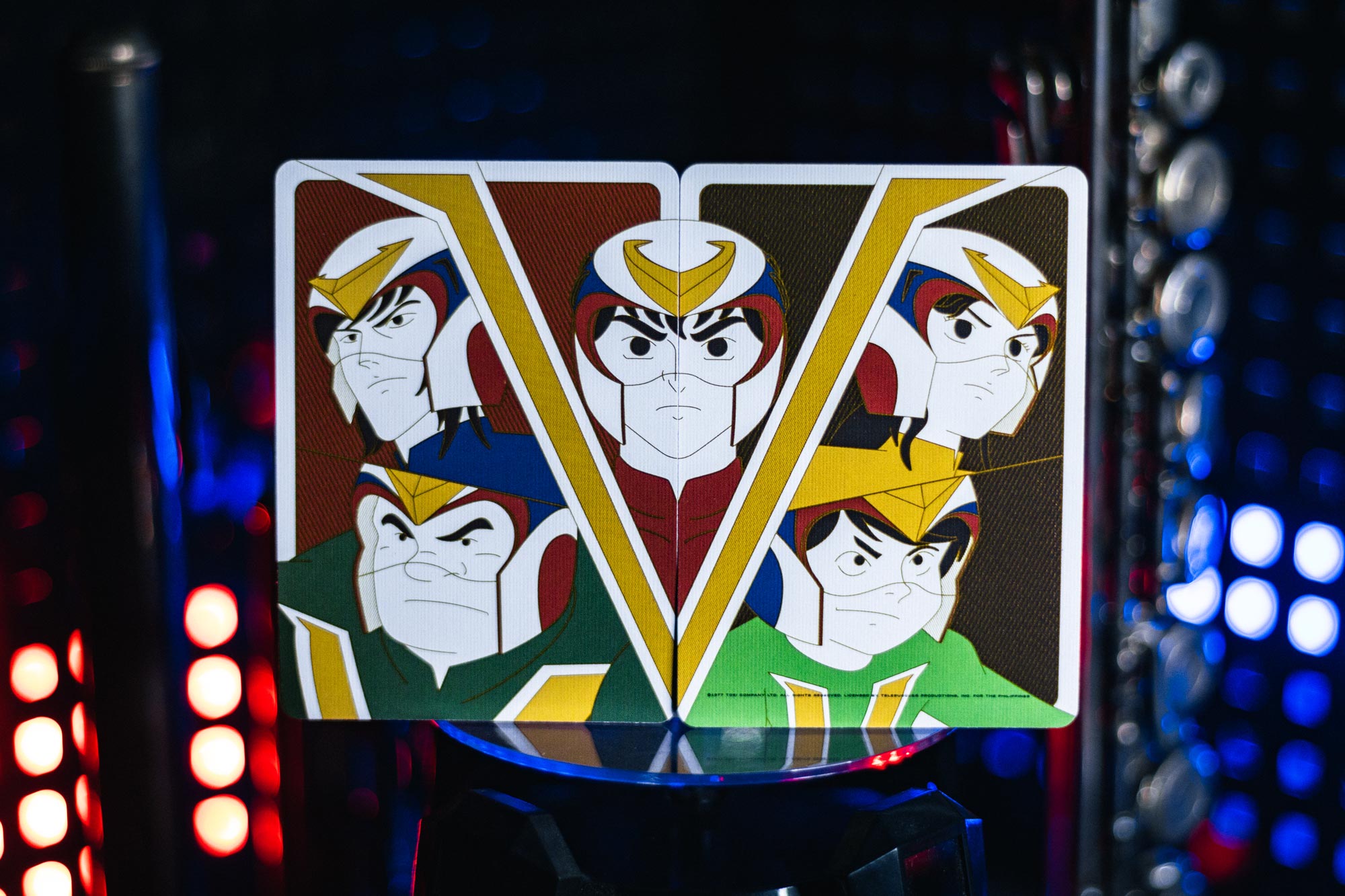 A Closer Look
Let's Volt In!
Join Steve, Mark, Jaime, Big Bert, and Little John as they unite to protect planet Earth against the malevolent forces of Emperor Zu's Boazanian invaders.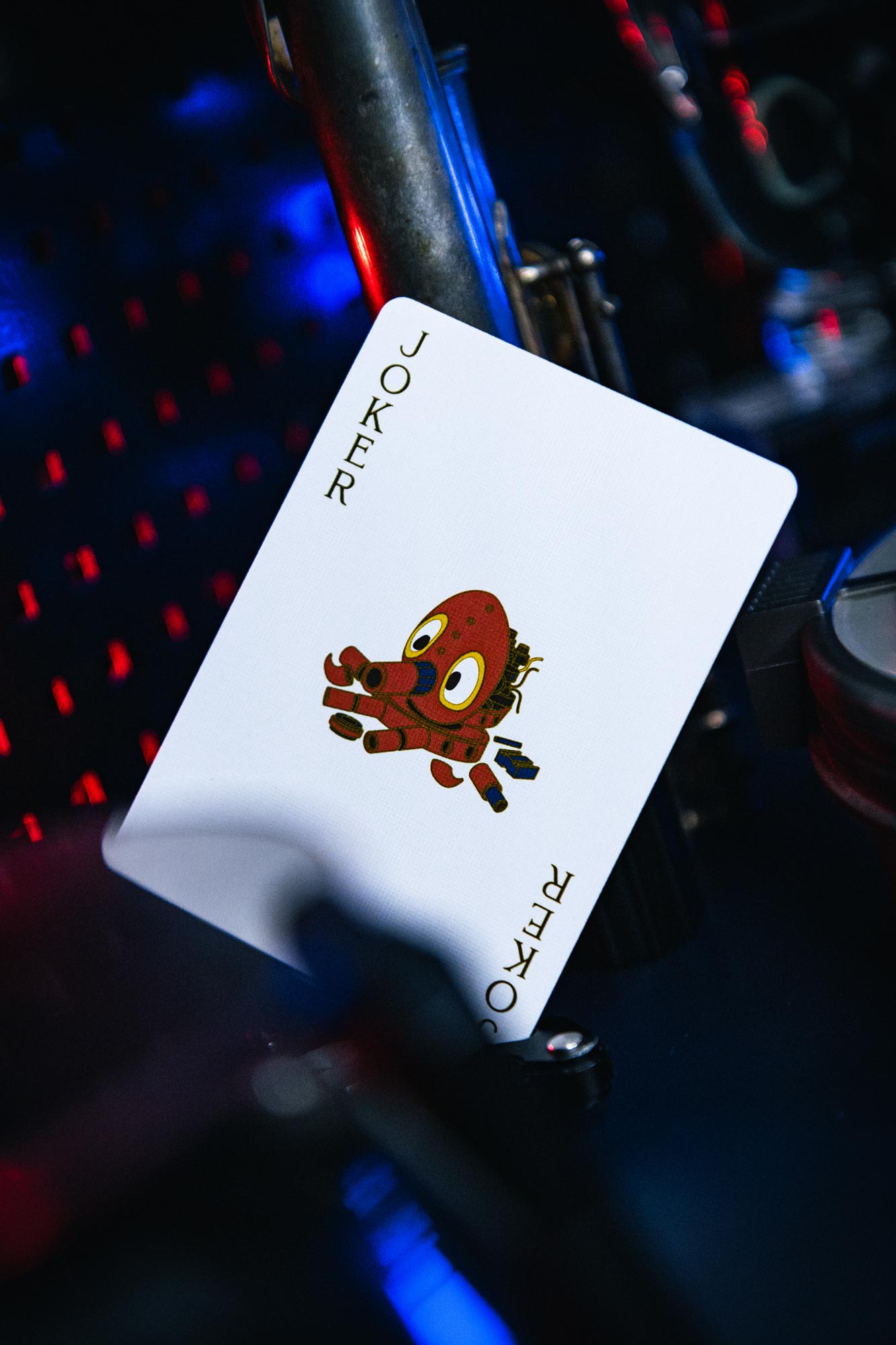 Can You Find Them All?
Concealed throughout the entire deck are Easter eggs that are set to challenge the knowledge of casual and even the die-hard fans of the anime series.
Draped in Gold
Every aspect, from the suits and weapons to the iconic V, is adorned with gold metallic ink that shimmers in light, enhancing the intricate artwork's every detail.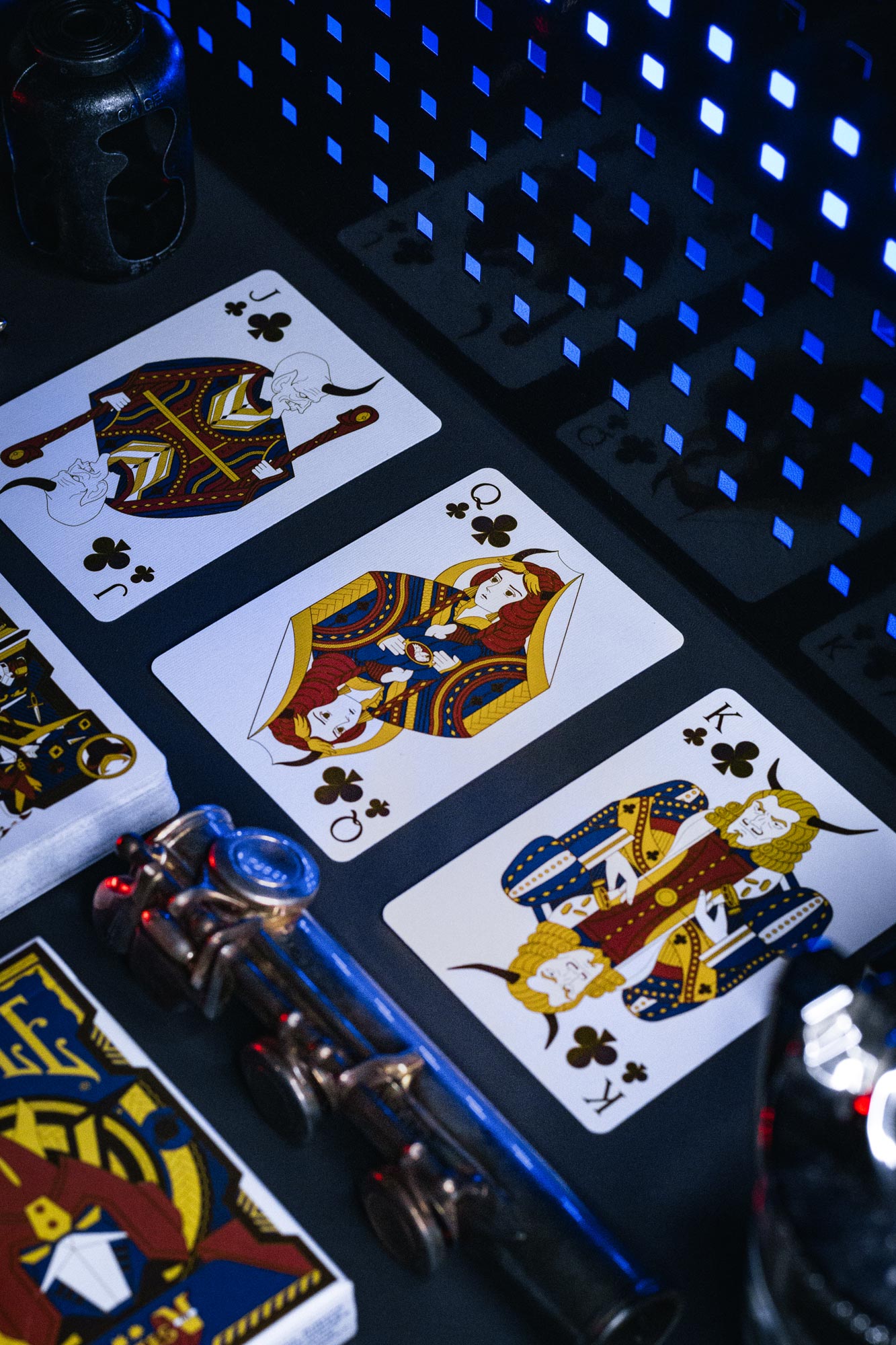 Our Modern Take
Drawing inspiration from the timeless 1977 anime series, we've infused our modern interpretation which remains faithful to the original animation.
100% Custom Artwork
Illustrated by the talented artist Jet Joson, each card has been meticulously designed from the ground up, ensuring no detail has been left out.
Deck Specifications
Manufactured by the World's Best
Printed by the world famous United States Playing Card Company in signature Air-Cushion Finish.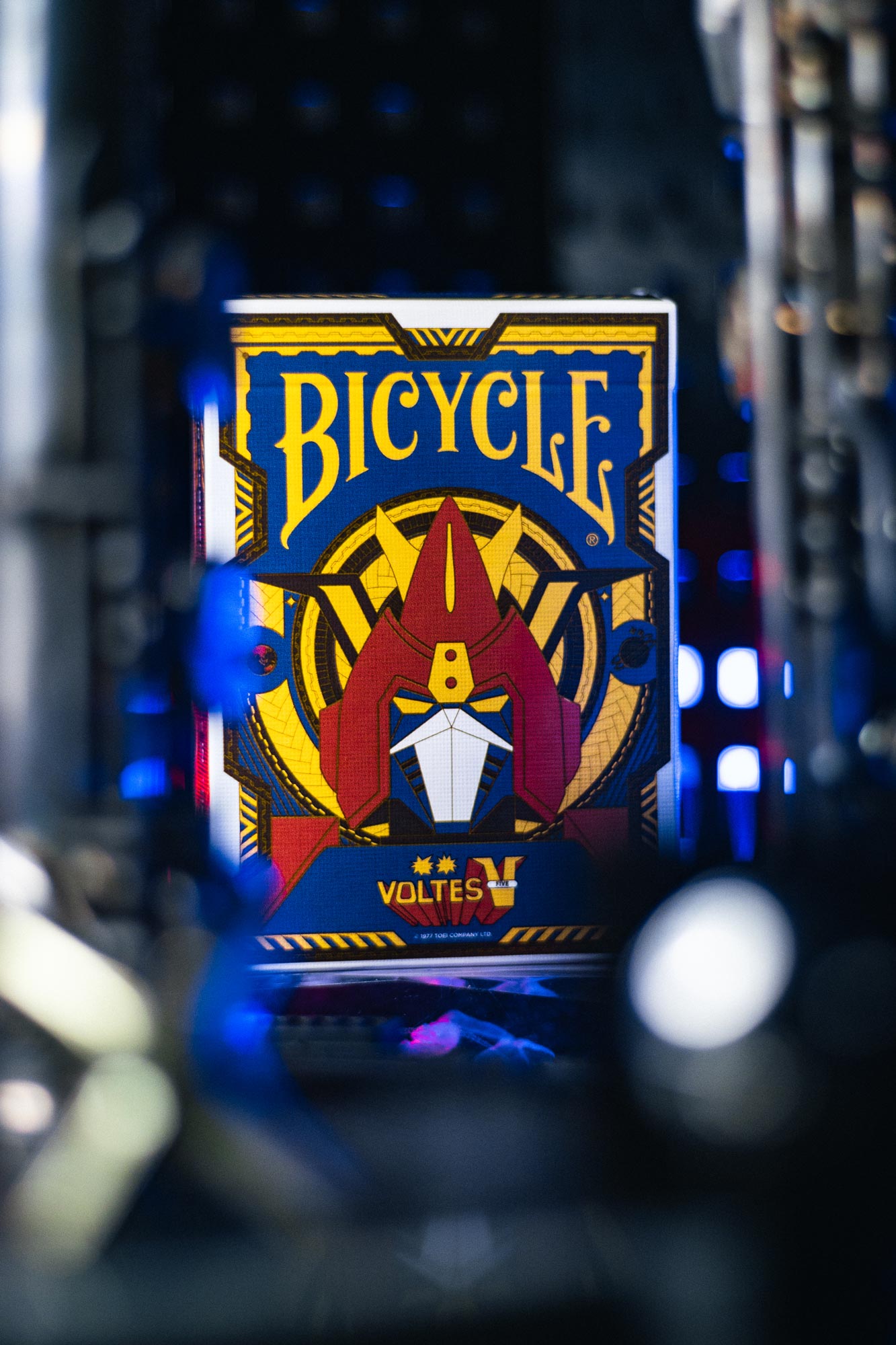 Premium Tuck Feel
Upon first touch, you'll recognize a familiar feel of premium texture that mirrors the Air-Cushion Finish found on the cards within.
Officially Licensed
© 1977 Toei Company Ltd. All rights reserved. Licensed by Telesuccess Productions, Inc. for the Philippines.
One Time Print
Limited to 1,000 decks produced, each deck features a serialized numbered sticker seal. Never to be reprinted again.
BE PART OF HISTORY
Our biggest project to date. In stock and ready for immediate shipping.