Inception Playing Cards
First installment in the Creations Trilogy. We finally made it.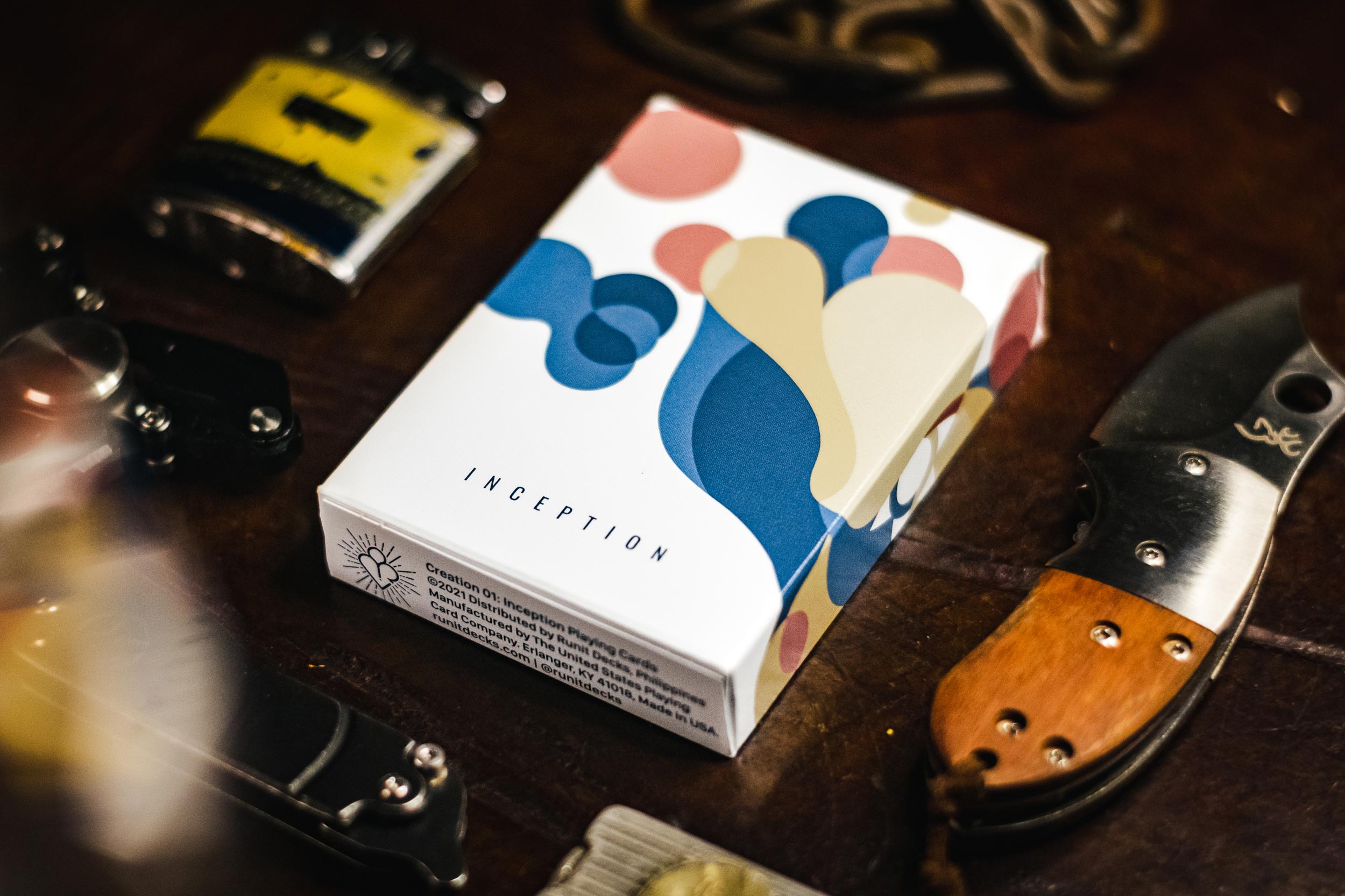 A Closer Look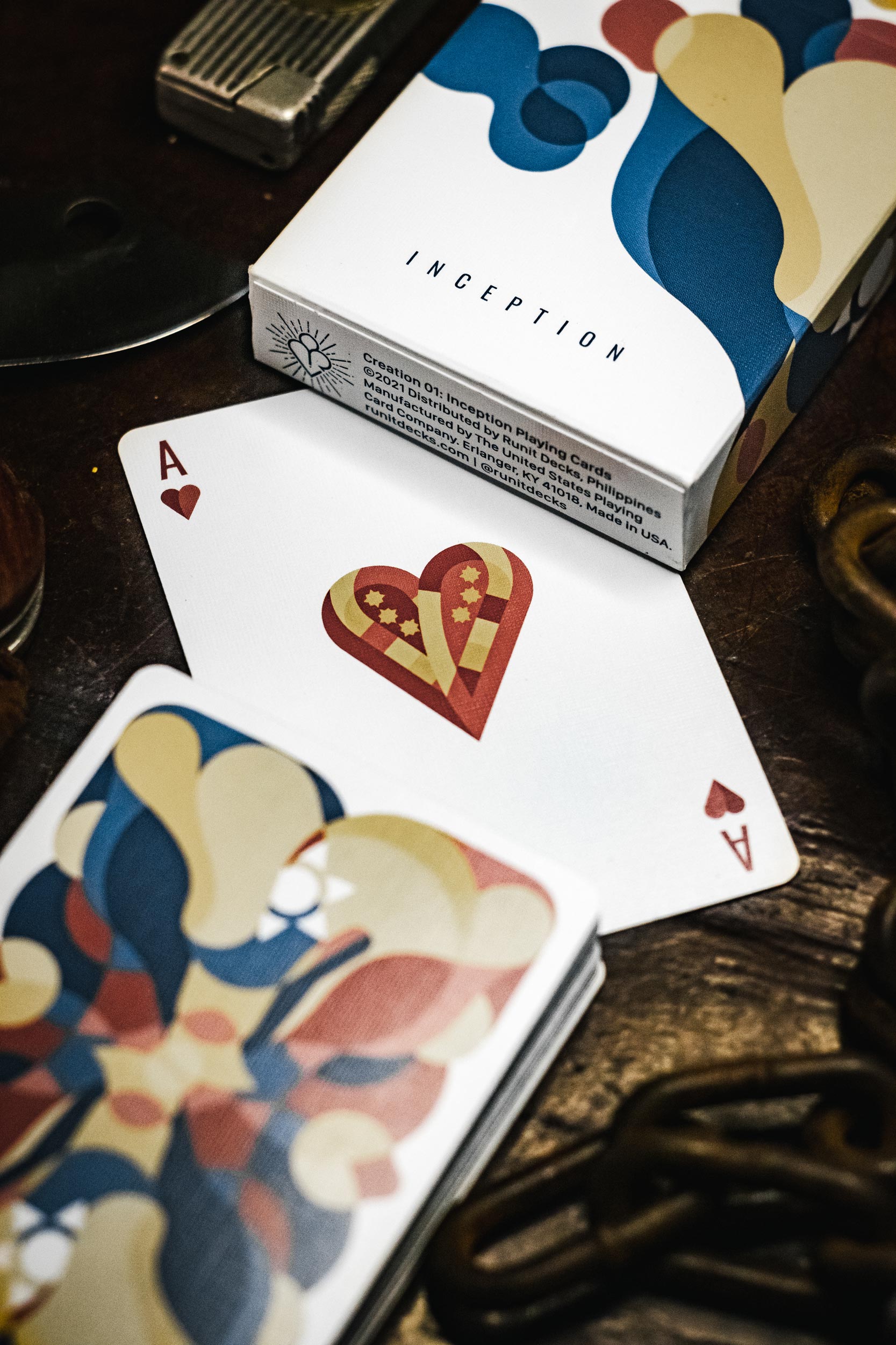 Premium Playing Cards
Printed on premium crushed stock with embossed finish, and traditionally cut for superior handling, preferred by cardists, magicians, and card enthusiasts.
Quality Tuck Packaging
The cards are secured inside a tuck box that features a wrap-around design with a card-like texture; safely sealed within by a numbered stamp featuring an iconic mark.
Anamorphic Back Design
Experience the wonder of discovery. Composed of seemingly unusual shapes forming a familiar set of images, where one trivial discovery will lead to a successive larger discovery, and eventually, to a grand reveal.
Fully Custom Cards
Featuring a fully custom artwork for each court card, numbered cards, aces, and jokers, without detaching from the playing card familiarity we are accustomed to.
Manufactured by the World's Best
Printed by The United States Playing Card Company (makers of the Bicycle® brand) on FSC®-certified paper derived from sustainable forests using vegetable-based inks.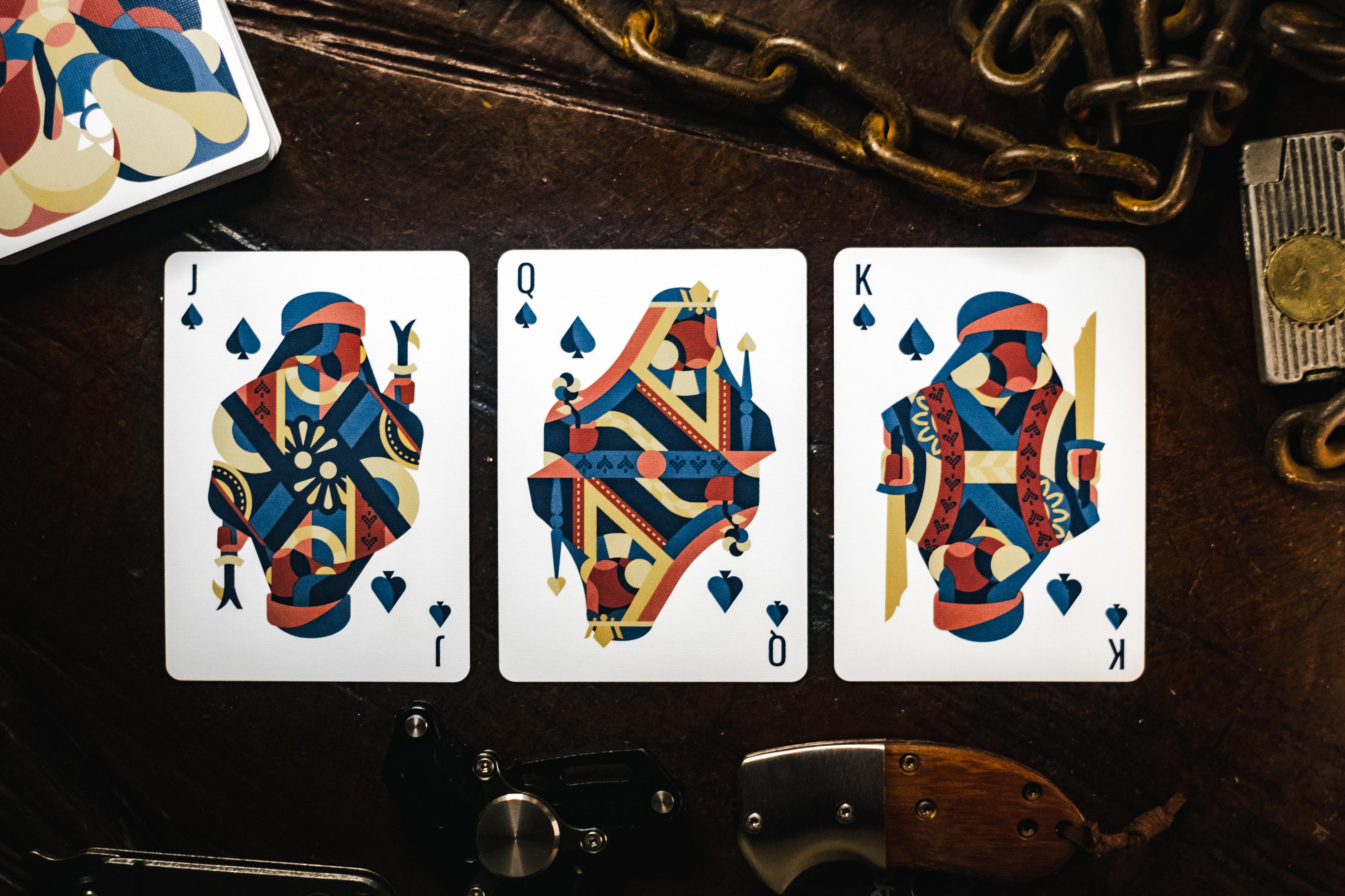 Premium playing cards produced by RunIt Decks®. We finally made it.