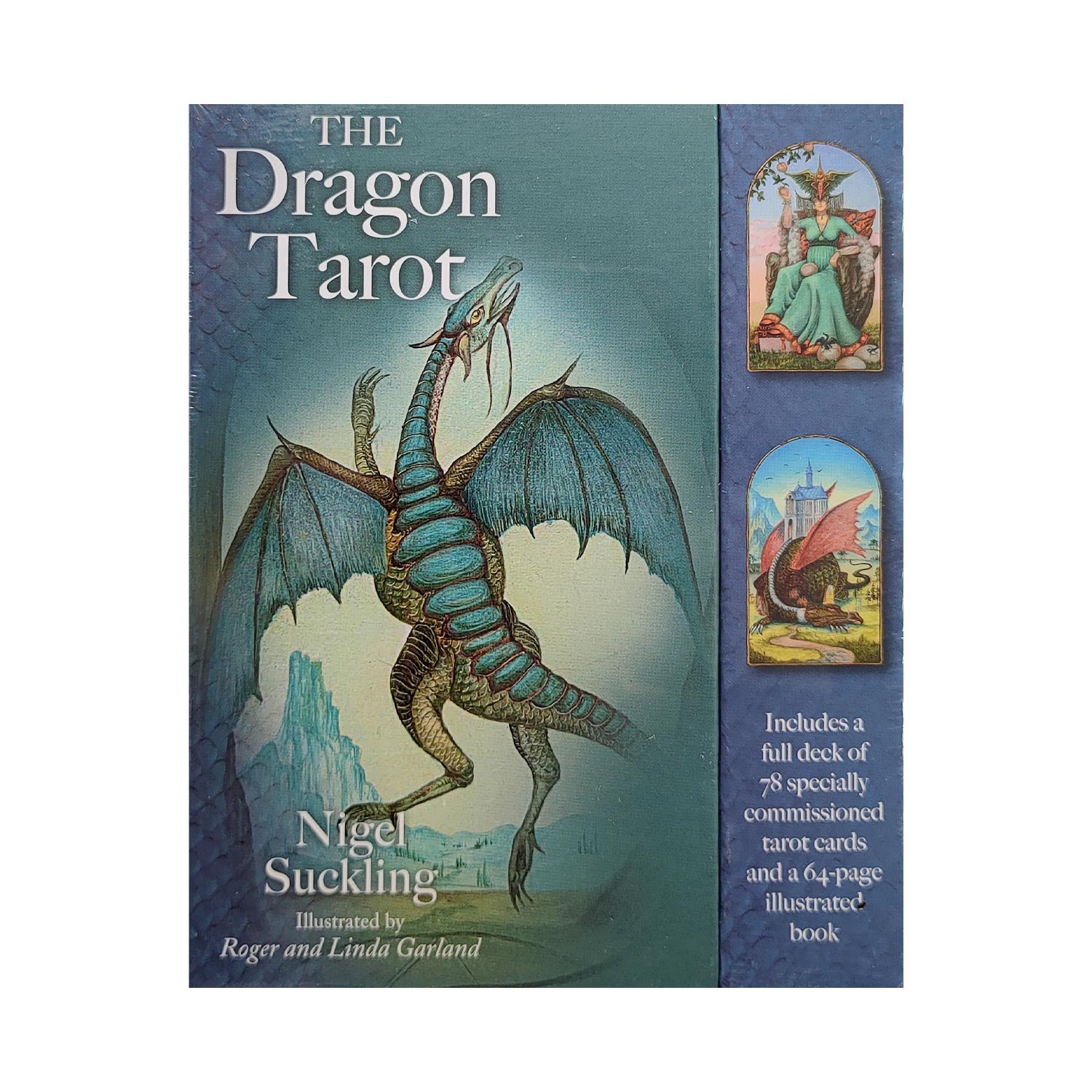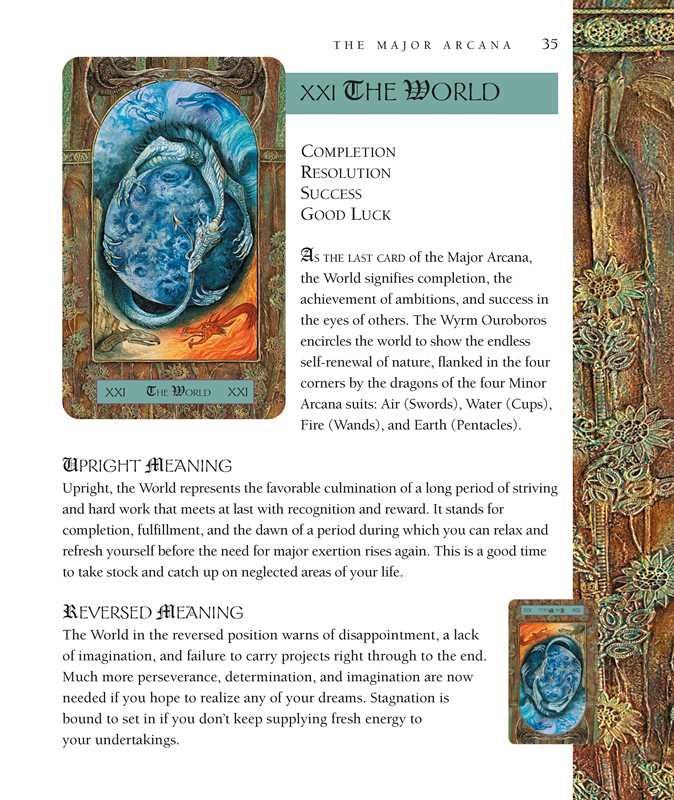 ---
---
Description

INFORMATION

FAQ
Includes a full deck of 78 specially commissioned tarot cards and a 64-page illustrated book

The mysteries of the tarot and the legend of dragons come together in this stunning box set, including a full tarot deck and 64-page guidebook.

The mysteries of the tarot and the legend of dragons come together in this stunning box set, including a full tarot deck and 64-page guidebook.

Majestic in its power, the dragon in Western culture appears in myth and legend as the jealous guardian of a treasure hoard—epitomized by J.R.R. Tolkien's Smaug, and seen more recently in J.K. Rowling's Harry Potter series and George R.R. Martin's Game of Thrones series. But that is not the whole story—dragons are complex creatures, and the beast is usually credited with cunning and often the power of speech—it is not just a brutal, terrifying monster. Although occasionally hostile, as when an earth dragon stirs and human cities crumble, there is no personal malice. Dragons simply operate by different laws that do not always place our interest at their center. Understanding those laws and adapting to accommodate them is one path to wisdom. This is the spirit in which dragons inspire this tarot—tarot also operates by laws that are slightly beyond our conscious grasp, lifting the veil on the spiritual undercurrent of the worlds we inhabit. This traditional 78-card deck contains fire-breathing dragons, winged dragons of the air, sea serpents, and earth dwellers who will reveal to you the secrets of the past, the possibilities of the present, and all the potential of the future.

Dimensions: 5.30 * 6.30"

Author: Nigel Suckling
Artist: Nigel Suckling
ISBN: 9781782495857
Dimensions: 5.30 * 6.30"
What is the difference between Tarot, Oracle, and Lenormand?

Tarot decks are the oldest and most well-known type of divination decks. They consist of 78 cards, divided into the Major Arcana (22 cards) and the Minor Arcana (56 cards), and are used to provide insight into the past, present, and future. Each card has a unique image and symbolism, and readers use their intuition, knowledge of the cards, and other divination techniques to interpret the meaning of the cards.
Oracle decks, on the other hand, are a more modern type of divination deck that does not follow a specific structure or format. They can vary widely in terms of the number of cards and the images and symbols used. Oracle decks can be designed around specific themes, such as angels, animals, or chakras, and are often used to provide inspiration and guidance for personal growth and spiritual development.
Lenormand decks are a specific type of divination deck that originated in Germany in the 19th century. They consist of 36 cards, each with a simple image and meaning. Lenormand decks are used to provide practical guidance for everyday situations, such as work, love, and health, and are often used in combination with other divination techniques, such as tarot or astrology.
Our Commitment
Packaged Securely
We pack each order carefully and passionately. Every package comes with maximum protection possible - just like how we like it.
Track Anywhere
We ensure that every package sent is fully trackable anywhere, anytime - leaving you worry free.
RunIt Experience
We strive to bring you the best experience possible. If you're not happy with your service, or something is wrong with your order, just let us know and we'll do our best to make it right. Contact Support
Customer Reviews
Authentic reviews from verified customers after their purchase.