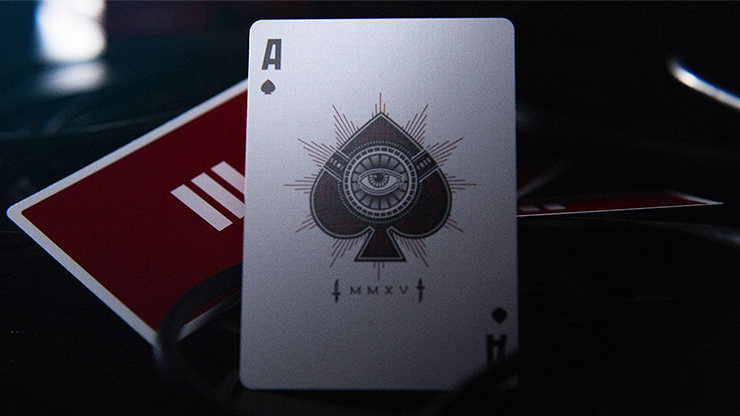 ₱340.00
Regular price
₱680.00
---
---
"When injustice becomes law, rebellion becomes duty." 
- Thomas Jefferson 
With nothing more than simple keystrokes, shadowy individuals have the keys to rattle the very foundations that powers are built upon. 
 
There is a hidden world out there, chaotic and swift, where a universe of information is surreptitiously collected and used as weaponry when the time is right. We rarely catch a glimpse of this world, as it hums along in the underbelly of our society every second. On the surface, we see our lives, our communities, our societies... but under that facade is a torrent of digital information - it has the means to reshape history. 
 
The Revolution of tomorrow will be over before society even knows it has begun. It will be executed without angry mobs of protestors, controversial elections, and biased media coverage. With one keystroke, everything could change. Conceived and art-directed by Jason Brumbalow, and illustrated by Abraham Garcia, Revolution Playing Cards was created as an homage to the defiant. 
​
So, look deeper, what do you see? What if the key were at your fingertips? What if you could start... a Revolution?
Revolution Playing Cards
₱340.00 PHP
Regular price
₱680.00 PHP
Our Commitment
Packaged Securely
We pack each order carefully and passionately. Every package comes with maximum protection possible - just like how we like it.
Track Anywhere
We ensure that every package sent is fully trackable anywhere, anytime - leaving you worry free.
RunIt Experience
We strive to bring you the best experience possible. If you're not happy with your service, or something is wrong with your order, just let us know and we'll do our best to make it right. Contact Support
Customer Reviews
Authentic reviews from verified customers after their purchase.