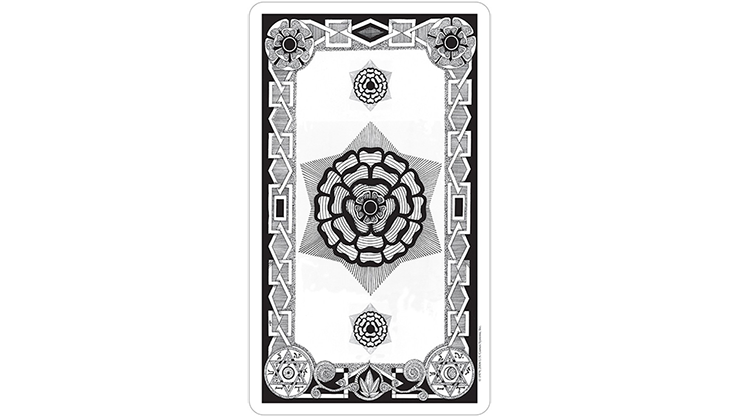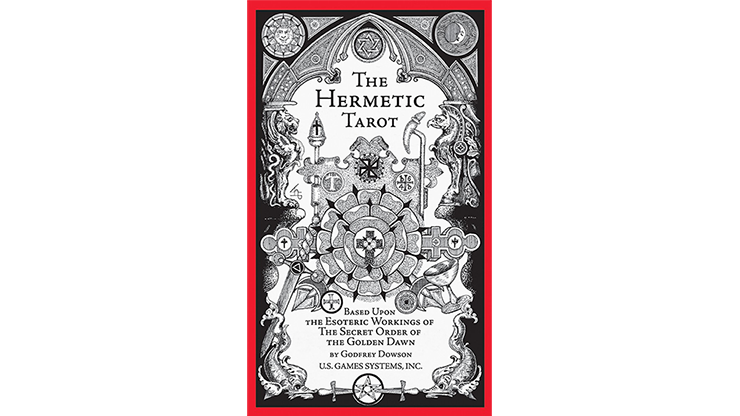 ---
---
Description

INFORMATION

FAQ
U.S. Games Systems has proudly reissued the Hermetic Tarot deck in recognition of its historical and artistic importance. The details and symbols in each card reveal many of the esoteric workings of the Secret Order of the Golden Dawn, which flourished around the turn of the century.
Godfrey Dowson's subtle black and white designs emphasize the Golden Dawn's astrological attributes with further sephirotic, angelic, geomantic, numerical, and kabbalistic elements. All 78 cards feature an exquisite level of detail that highlights the powerful symbolism.

The 72-page instruction booklet includes an introduction by Stuart R. Kaplan and card meaning written by Godfrey Dowson and Stuart R. Kaplan. The booklet also gives instructions for the classic ten-card Celtic Cross layout and presents a chart of the elemental and astrological symbols, and a diagram of the ten spheres and 22 Hebrew Letters of the of the 22 Paths of the Tree of Life.

Author: Godfrey Dowson
Artist: Godfrey Dowson
ISBN: 9780913866924
Dimensions: Cards measure 2.75" x 4.625"
What is the difference between Tarot, Oracle, and Lenormand?

Tarot decks are the oldest and most well-known type of divination decks. They consist of 78 cards, divided into the Major Arcana (22 cards) and the Minor Arcana (56 cards), and are used to provide insight into the past, present, and future. Each card has a unique image and symbolism, and readers use their intuition, knowledge of the cards, and other divination techniques to interpret the meaning of the cards.
Oracle decks, on the other hand, are a more modern type of divination deck that does not follow a specific structure or format. They can vary widely in terms of the number of cards and the images and symbols used. Oracle decks can be designed around specific themes, such as angels, animals, or chakras, and are often used to provide inspiration and guidance for personal growth and spiritual development.
Lenormand decks are a specific type of divination deck that originated in Germany in the 19th century. They consist of 36 cards, each with a simple image and meaning. Lenormand decks are used to provide practical guidance for everyday situations, such as work, love, and health, and are often used in combination with other divination techniques, such as tarot or astrology.
Our Commitment
Packaged Securely
We pack each order carefully and passionately. Every package comes with maximum protection possible - just like how we like it.
Track Anywhere
We ensure that every package sent is fully trackable anywhere, anytime - leaving you worry free.
RunIt Experience
We strive to bring you the best experience possible. If you're not happy with your service, or something is wrong with your order, just let us know and we'll do our best to make it right. Contact Support
Customer Reviews
Authentic reviews from verified customers after their purchase.