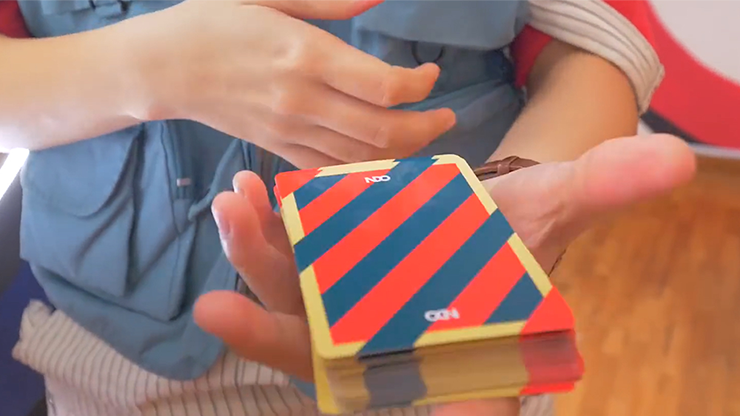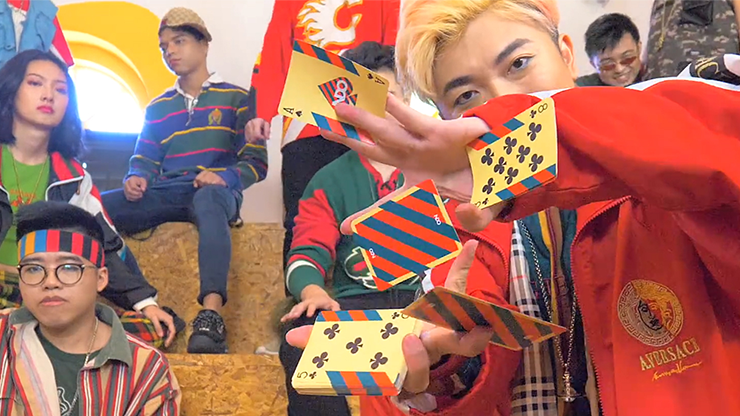 Broken Borders 2019 Playing Cards
---
---
Our popular Broken Borders Playing Cards has returned with a brand-new colorway!

Born out of its dangerous predecessor, the 2019 version of Broken Borders features the iconic stripes in handsome, elegant deep green against a sexy, fresh red, with vintage-looking borders and faces reminiscent of a classic Victorian color palette. It doesn't matter which side you're fanning with - the stripes that carry over from the backs onto the faces of the cards will give you that dazzling bullseye aesthetic.

Broken Borders 2019 Playing Cards brings an exciting new combination of stock and finish to the table. We've brought back everyone's favorite finish from the Jaspas Deck Cardistry-con Edition, combined with the snappiest stock you've ever felt in your hands. These decks live forever - put them through the wringer and they'll still come out the other end ready for another round.

Keep a close eye and you might notice a special little tidbit we've included in the cards this time round...
Broken Borders 2019 Playing Cards
Our Commitment
Packaged Securely
We pack each order carefully and passionately. Every package comes with maximum protection possible - just like how we like it.
Track Anywhere
We ensure that every package sent is fully trackable anywhere, anytime - leaving you worry free.
RunIt Experience
We strive to bring you the best experience possible. If you're not happy with your service, or something is wrong with your order, just let us know and we'll do our best to make it right. Contact Support
Customer Reviews
Authentic reviews from verified customers after their purchase.