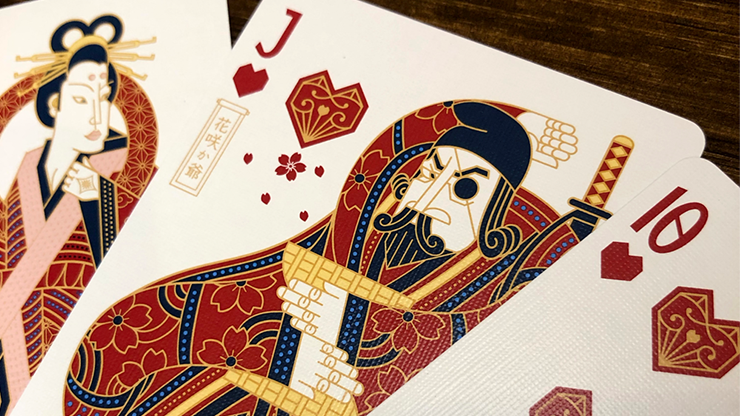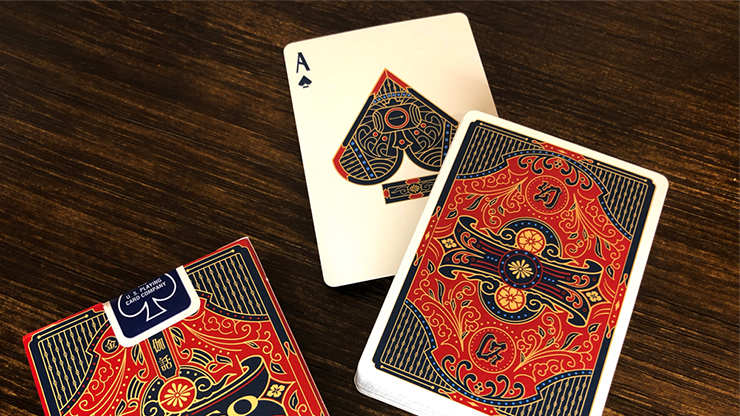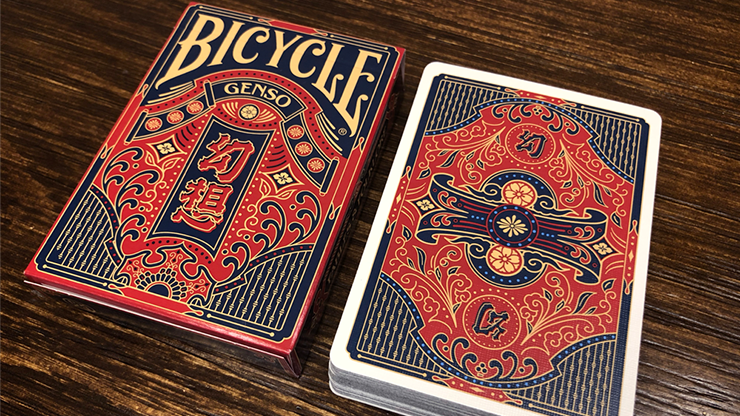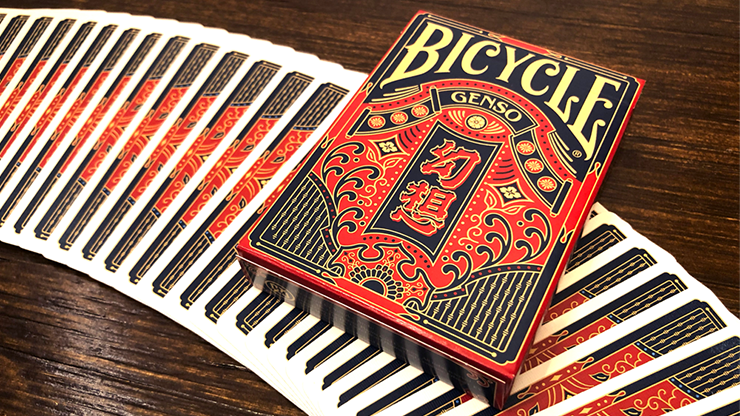 Bicycle Genso Blue Playing Cards
---
---
Card Experiment is delighted to present a new project in our Japanese culture series, the Genso & Densho Playing Cards. The focus of Genso & Densho Playing Cards is to introduce popular Japanese folk tales featuring encounters with semi-legendary protagonists, supernatural births, and fantastical creatures. Japanese folk tales, like folklore all around the world, distill nuggets of folk wisdom in stories that are attention grabbing and easy to understand, especially to children. Through these stories, morals and lessons that are important to the Japanese culture and have endured the passage of time can be glimpsed and appreciated, and continue to be passed down for generations to come.
Genso & Densho Playing Cards marks the our second collaboration with Yosuke Ando, a Tokyo-based, graphic designer that we have worked with for our previous project, Musha & Goketsu Playing Cards. We continue to pursue the intricate and colourful visual style of traditional Japanese woodblock printing as seen in Musha & Goketsu Playing Cards with a touch of modern twist and playfulness. Genso and Densho Playing Cards maintains a highly distinctive woodblock printing style and at the same time preserving playing card design sensibilities.
Designed by Yosuke Ando, graphic designer based in Tokyo, Japan.
Fully custom pips & courts.
Cards printed by The United States Playing Card Company. Made in USA.
Made of premium quality paper stock by GMUND from Germany. Hot foil stamping and Letterpressed with ink. Produced by Card Experiment
Bicycle Genso Blue Playing Cards
Our Commitment
Packaged Securely
We pack each order carefully and passionately. Every package comes with maximum protection possible - just like how we like it.
Track Anywhere
We ensure that every package sent is fully trackable anywhere, anytime - leaving you worry free.
RunIt Experience
We strive to bring you the best experience possible. If you're not happy with your service, or something is wrong with your order, just let us know and we'll do our best to make it right. Contact Support
Customer Reviews
Authentic reviews from verified customers after their purchase.